| | |
| --- | --- |
| Electronic power supply | 20-28Vdc |
| Maximum electronics requirements | 3,6W (150mA @24Vdc) |
| Outputs power supply | Max 230Vac |
| Load ratings | 16A per channel |
| Dimensions (W x H x D) | 106x58x90 mm (6M DIN rail mounting) |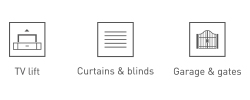 The MOT-4CH module is rated to work with electrical motors at 12/24/110/230V or dry contact boards to manage curtains, blinds, TV lift and automatic doors. The module communicates with other products of the H/EASY home automation system through the BUS (H/BUS), in order to create global scenes controlled using buttons and/or integrated with smartphones/tablets or touch screen.
Using the software NEO it is possible to customize the functionalities of the module and the scenarios. The module can be used in stand-alone mode using the 8 dry contact inputs connected to buttons or sensors.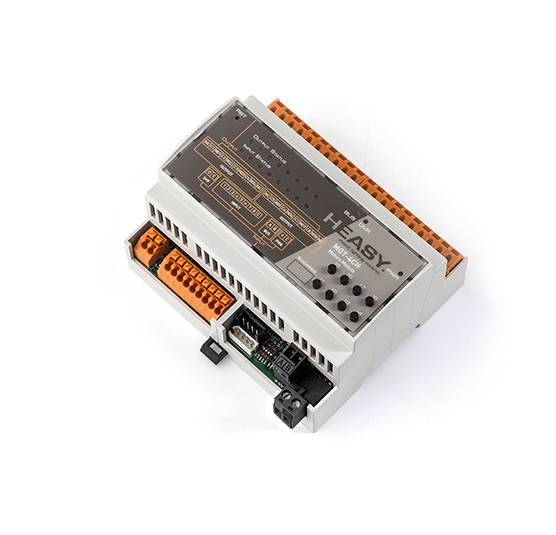 4 PROGRAMMABLE
COUPLED RELAY OUTPUTS
8 PROGRAMMABLE
DRY CONTACT INPUTS
HARDWARE AND
SOFTWARE INTERLOCK
ADVANCED SOFTWARE ENCODER
OUTPUTS CONTROL BUTTONS ON THE FRONT PANEL

The module communicates with other H/EASY system products through the owner bus (H/BUS).

The NEO software allows the customization of the programing and scenarios of the whole system.

5 year warranty on control modules.